Renee here. I am soooooo excited. Zira the monkey from Indigo Muse Knits (
www.indigomuse.blogspot.com
) arrived at my parent's home in Newfoundland this morning. Over the next little while, I will be chronicling her trip to "The Rock". You can also read about her adventures over at my blog
www.froggiemeanie.blogspot.com
.
Since Zira is travelling all over the world, I thought I'd start with a wee geography lesson. Newfoundland is the youngest province in Canada. It joined confederation in 1949. Before that we were a British Commonwealth (separate country altogether). A few years ago, the official name of the province became "Newfoundland and Labrador". I'm having trouble getting used to this name change. We are the purple province: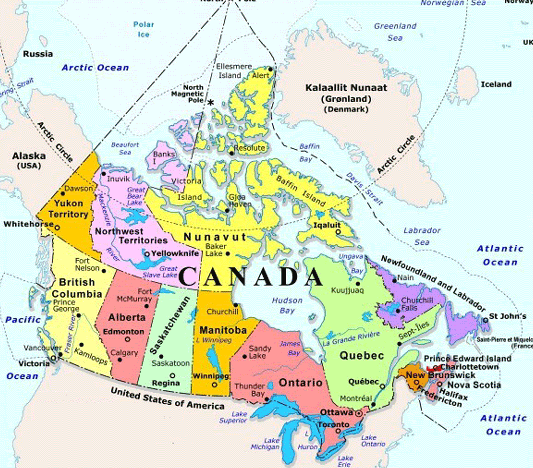 Labrador is the mainland part of the province and Newfoundland is the island.
Here is a close up: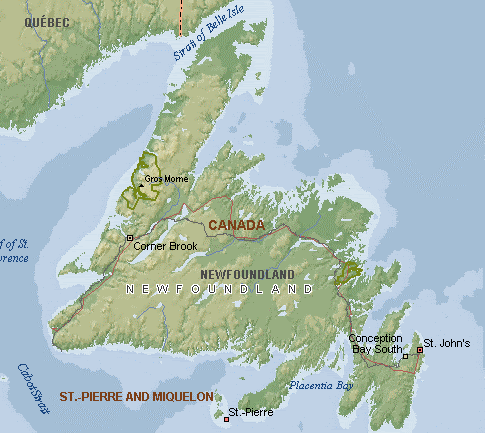 The fishery is Newfoundland's primary industry but it has declined in recent years due to decreases in the number of fish. Other industries include logging/pulp and paper, offshore oil and tourism.
We are currently in Corner Brook on the west coast of the island. Corner Brook is a beautiful paper town (the steam you can see in the picture is rising from the paper mill):
Ok, back to Zira. I have been patiently waiting for her to arrive for a couple of days. I'm here on vacation and I would have hated for her to arrive just as I was leaving town. Today, the doorbell rang and the postman handed me a box. We gave it to the postal inspector to make sure it was safe: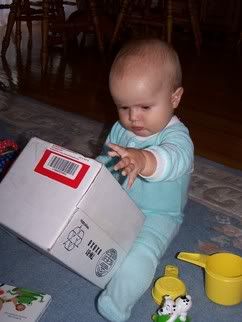 Then I opened it to find a slightly travel weary Zira: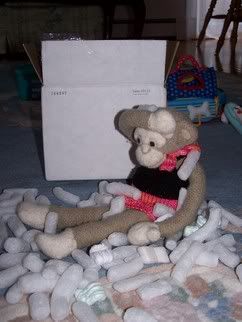 She wanted some fresh air so I took her out on the patio. It is a bit of a grey day so I thought a hat and raglan (borrowed from some dolls from my childhood) would be in order: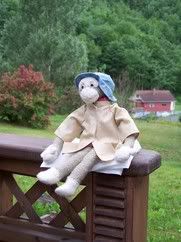 Then, we fed her a nice traditional Newfoundland lunch - toutons (t'out-uns) with fancy molasses: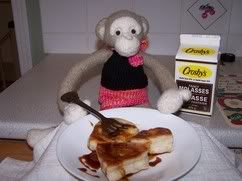 Toutons are deep fried white bread dough. They taste best smothered in molasses but when I was a kid my mother used to make some with jam inside too. They are absolutely delicious but not very heartsmart. We're on vacation - we don't care.
Right now, Zira is resting. I have lots of plans to show her around so stay tuned!