Zira, upon returning to Singapore decides to go more sightseeing with us.

We decided to go check out
Chinatown
in Singapore; the only place where you get to see a Hindu temple (Sri Mariamman Temple - to be exact) right smack amidst those buildings! Zira decides to offer her prayers for peace on earth.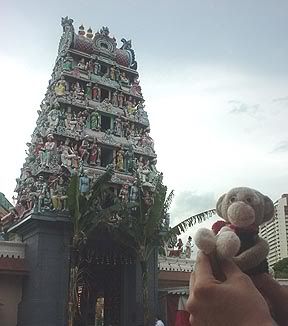 Click here for a closeup.

Later in the evening, we decided to head over to Boat Quay for dinner. Here's the night view.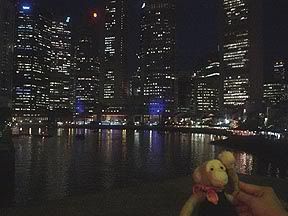 I wished we could have taken the al fresco seats -- we could then showed you the Empress Place that's on the opposite side of the river. But alas, there's a group of tourists that took up the entire al fresco area seating.
Well, Zira's about done with her trip in Singapore & Bangkok now. She's heading off to her next host soon...watch this space!