Zira was squealing over the excitement of this little roadside stall -- bananas in pratas (meaning: bread in Indian)!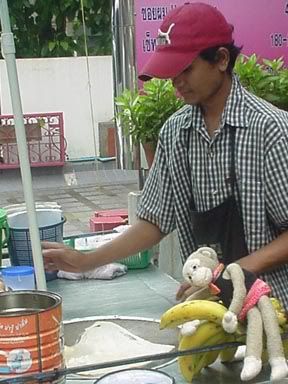 We have this dish in Singapore as well, but mostly just the plain prata with curry dip. This one in Bangkok comes with banana slices in it. The hawker then drizzles condensed milk and sugar over it -- great dessert food!
And this is yet another interesting shrine that is located near our hotel: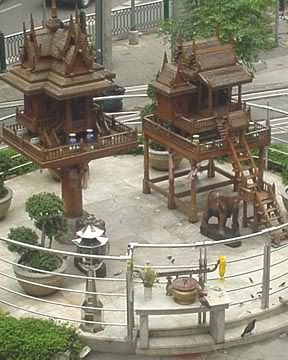 After all these, Zira is so tired that we decided to head back to Singapore again!